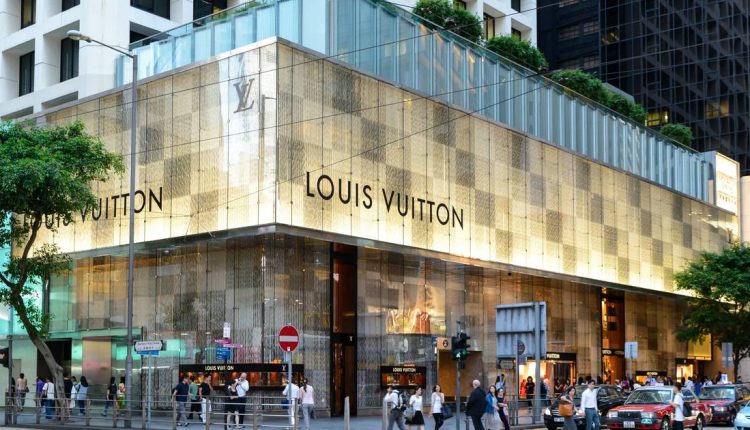 Louis Vuitton teams up with Hong Kong Tycoon to host debut show
Louis Vuitton will host its first-ever fashion show in Hong Kong in collaboration with the billionaire Cheng family. The event at the harbor is intended to provide an insight into the city's progress in revitalizing its status as a tourism and shopping center.
The brand, part of billionaire Bernard Arnault's luxury empire LVMH Moet Hennessy Louis Vuitton SE, will unveil designer Pharrell Williams' pre-fall men's collection on November 30. The show will take place on the iconic Avenue of Stars promenade and is a partnership with K11 Musea, part of New World Development Co.'s port project, the group said in a statement on Monday.
The high-profile event comes at a time when Hong Kong is struggling to regain its appeal as a global luxury shopping destination. Years of strict coronavirus restrictions have dented its appeal for tourists, while visitors from mainland China – who account for about 80 percent of total inbound travel and are a mainstay of the city's retail landscape – are more cautious about how they spend their money at home amid economic headwinds .
In the longer term, the city also faces increased competition from nearby shopping and entertainment havens, including the gambling hub of Macau and China's tax-free island of Hainan. Tourist arrivals in Hong Kong had returned to 59 percent of 2018 levels in September – before the 2019 protests and subsequent Covid curbs that dented the city's appeal.
The Hong Kong government has been trying to revive visitor numbers for months, but without success. Thousands of free airline tickets were distributed and night markets and other activities were set up to promote consumption.
Henry Cheng and his son Adrian Cheng, chairman and chief executive officer of New World Development, respectively, are among the local tycoons recruited by the government to help in the effort. The company has distributed vouchers, extended opening hours at its shopping centers and organized weekend night markets on the Avenue of Stars, which the company will operate until April next year. Modeled after Hollywood's Walk of Fame, the avenue stretches along Hong Kong's Victoria Harbor and is dotted with handprints of celebrities, including Michelle Yeoh.
In February, Louis Vuitton named Williams menswear designer following the death of Virgil Abloh in 2021. The musician and designer held his first show in Paris in June, a star-studded event attended by celebrities such as Beyoncé, Kim Kardashian, Rihanna and Formula 1 champion Lewis Hamilton.
By Shirley Zhao
Learn more:
Pharrell Williams: The future of luxury is "freedom"
With his first Louis Vuitton men's show behind him, BoF 500 cover star Pharrell Williams shares his long-term vision for the future of Louis Vuitton and luxury itself with BoF's Imran Amed.
Disclosure: LVMH is part of a group of investors who collectively own a minority stake in The Business of Fashion. All investors have signed shareholder documentation that guarantees BoF's complete editorial independence.