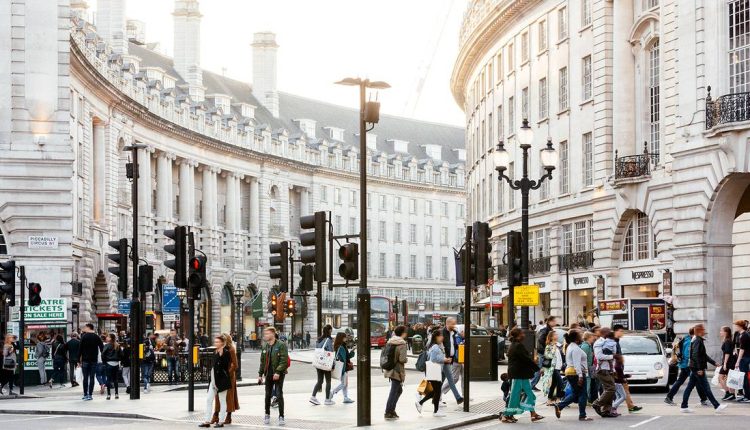 UK retail sales have unexpectedly fallen as interest rate hikes take effect
UK retail sales unexpectedly fell in October, reinforcing the impression that a series of interest rate hikes to curb inflation are beginning to slow economic activity.
The volume of goods sold in stores and online fell 0.3 percent, the Office for National Statistics said on Friday. This follows a downwardly revised 1.1 percent decline in September, when unseasonably warm weather curbed spending on clothing.
Economists expected an increase of 0.4 percent for October. Instead, sales fell to their lowest level since February 2021, when coronavirus restrictions were in place, with retailers citing the cost of living crisis and poor weather as reasons for the poor performance. This doesn't bode well for the "Golden Quarter", the pre-Christmas period in which shops can generate the majority of their annual profits.
"Consumers held on to their wallets in October," said Samantha Phillips, partner at McKinsey & Co. "Although CPI inflation continues to fall, it is a disappointing start to the golden quarter, perhaps reflecting generally low consumer sentiment." It may also be a sign that shoppers are waiting for Black Friday deals and other festive promotions."
The figures are the latest indication that the British economy is beginning to feel the impact of the Bank of England's 14 consecutive interest rate hikes in its fight against inflation. Pressure on households is expected to intensify next year, when an estimated 1.6 million mortgages are expected to be refinanced at significantly higher interest rates.
The pound fell as data fueled expectations that the BoE has ended its interest rate hikes and could cut rates as early as May. The currency traded as much as 0.3 percent weaker at $1.2380, marking its third day of losses against the greenback.
As living standards improve and inflation falls below the pace of wage growth, higher mortgage rates continue to put pressure on family budgets. There are concerns that consumer reluctance could tip the economy into recession next year.
All retail sectors saw a fall in sales last month, except for bricks-and-mortar retail and "other stores," which include everything from pharmacies to bookstores, the ONS said.
The biggest declines were in sales of household goods and auto fuel. The decline in food sales was attributed to consumers prioritizing essential goods over discretionary spending. Sales excluding fuel fell by 0.1 percent.
Some economists remained optimistic, saying falling inflation and strong wage growth would support consumer spending.
"Looking forward, we expect a recovery in real incomes to lead to a recovery in retail sales," said Gabriella Dickens of Pantheon Macroeconomics. "The average weekly wage is likely to rise faster than the CPI, which will be held back by negligible increases in the price of goods."
The numbers showed the impact of the surge in inflation. Total sales were 16.9 percent higher in value terms than in February 2020, before the pandemic struck, but volumes fell 3.1 percent.
By Lucy White
Learn more:
U.S. retail sales decline slightly in October
Retail sales fell 0.1 percent last month after months of strong gains, suggesting slowing demand that could further bolster expectations that the Federal Reserve is done raising interest rates.