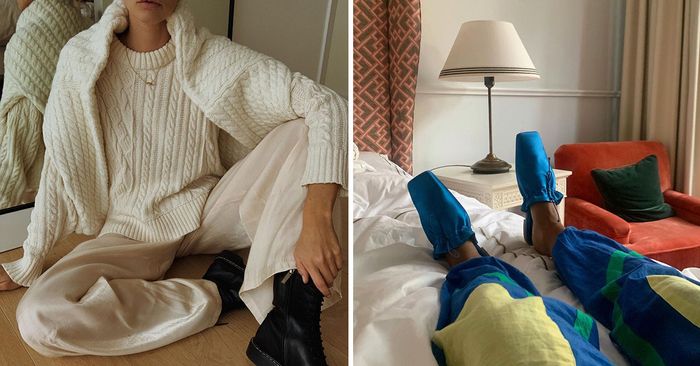 Winter is coming: 6 loungewear developments which can be getting large
In case you have not heard it for the zillionth time, winter is almost here and with a new season comes a brand new round of trends. As always, we have everything from dress trends to jeans trends to boot trends, but this season we continue to focus on loungewear and we're excited to introduce six emerging trends that are just as lounge-worthy as they're chic.
Don't get us wrong – we always have a place for classic tracksuits, but if you're tired of wearing the same sweatpants over and over while chilling at home, then the comfy loungewear version we have is the place for you put together for all your winter needs. From the shoe trend that will replace our standard slippers, to the expensive looking knit sets that currently dominate our feeds, scroll down to see six big winter loungewear trends.