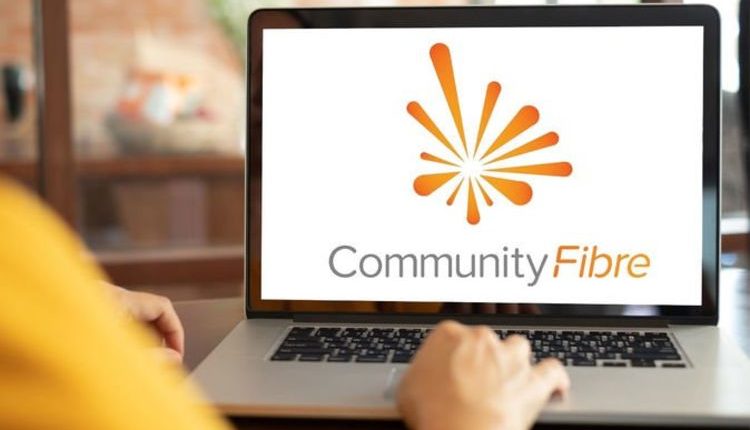 If you're based in the capital city, you may want to ditch your Virgin Media or BT broadband plan for a Community Fiber package. The Internet Service Provider (ISP) says it is London's fastest network and offers lightning-fast download speeds of up to 3 Gbps. Community Fiber operates in 23 boroughs in London. So if you are out of the big smoke, unfortunately, you are missing out.
But now if you are a Londoner you can take advantage of some amazing savings. Community Fiber's newly launched broadband plans start at just £ 20 a month for 75 Mbps.
For comparison, BT's Fiber Essential plan costs more (£ 24.99 per month) and offers slower download speeds (35Mbps to 36Mbps). Virgin Media's M50 Fiber Broadband plan, which offers an average download speed of 54 Mbps, costs £ 38 per month.
The Community Fiber 75Mbps plan runs for 24 months and costs £ 27.50 per month thereafter. The plan also includes a free Linksys Velop dual-band mesh router. The most noticeable savings, however, can be found on the super-fast 1 Gbps plan. This offers a whopping average download speed of 920 Mbps. And that plan costs £ 45 per month for 24 months, followed by £ 54 per month.
By comparison, Virgin Media's gigabit broadband service (with average download speeds of 1,130 Mbps) costs £ 62 per month for 18 months, or £ 64 per month for broadband and landline. While BT's Fiber 900 plan, which offers average download speeds of 900 Mbps, again costs more than Community Fiber – with this plan priced at £ 59.99 per month.
The ISP explains on its website why customers should choose Community Fiber: "We are London's fastest network.
"The fastest fiber broadband: We are London's fastest network with speeds of up to 3 Gbit / s.
"Our own network: We build, operate and own our dedicated, complete fiber optic network.
"Downloads and uploads at the same speed: great for games and video calls."
Here are the full prices for the latest Community Fiber offerings. All plans include a free Linksys router, aside from the 3Gbps package which includes a free Zyxel router …
• 75 Mbps fiber broadband – £ 20 per month for 24 months, then £ 27.50 per month
• 200 Mbps fiber broadband – £ 25 per month for 24 months, then £ 32.50 per month
• 500 Mbps fiber broadband – £ 35 per month for 24 months, then £ 42.50 per month
• 1 Gbps fiber broadband – £ 45 per month for 24 months, then £ 54 per month
• 3 Gbps fiber broadband – £ 89 per month for 24 months, then £ 109 per month