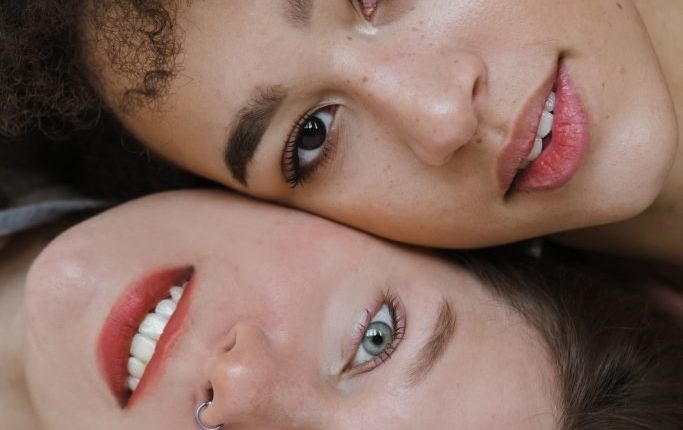 While some skin care products contain a cocktail of ingredients, some are based on a super ingredient or two. Caudalie harnesses the power of grapes and DermaDoctor uses the vitamin C-rich cockatoo plum.
Former supermodel Josie Maran has built a whole beauty empire around argan oil. While you may have heard of grapes, vitamin C, and argan oil in skin care, you may not be that familiar with truffles in skin care.
Truffles appear in beauty products like the Philip B White Truffle Ultra Rich Moisturizing Shampoo, while truffles add a distinctive musky scent to Valentina Eau de Parfum and Tom Ford Extreme Eau de Toilette. Skin & Co also has a truffle-based collection, including the Umbrian Truffle Body Lotion.
Truffles are also the driving force behind skin care company Truffoire, which based its collection on two types of truffles – black and white varieties. If you're a foodie you know that truffles are incredibly expensive and used sparingly in dishes – they are shaved over dishes like risotto and chicken. The same high price tags apply to Truffoire products. Here, check out the brand, what Truffoire sells and if it's right for you.
What are the best skin care products of 2021?
What is truffle?
The skin care company Truffoire offers two collections based on its signature ingredient, truffles. The Black Collection contains Tuber Melanosporum (black truffle) extract, while the White Collection is formulated with Tuber aestivum (white truffle) extract. So why truffles? The company says truffles have the ability to "renew the skin and increase its anti-aging abilities". Truffoire believes that truffles can help the skin repair itself while protecting it from environmental damage. It is believed that truffles are filled with essential fatty acids and proteins, and also have antibacterial properties. They also quote how truffle products feel on the face. The company says it doesn't test its products on animals.
What does Truffoire sell?
Truffoire offers an extensive collection of skin care products, including serums, masks and cleansers. Truffoire also sells body creams and scrubs, as well as an essence and ampoules. Here's a closer look.
Black collection
Black Truffle Vitamin C Cleanser contains ascorbic acid and amino acids. It is designed to remove dirt and makeup without removing the skin.
The Black Truffle Instant Repair Syringe can be applied directly to wrinkles on the face to soften their appearance.
White collection
White Truffle Eye Cream is applied after the White Truffle Eye Serum to care for the delicate eye area.
White Truffle After Shave Balm is designed to soothe and smooth the skin after shaving.
The White Truffle Cleansing Set contains two products: the White Truffle Milk Cleanser and the White Truffle Toner, which brings the skin back into balance after cleansing.
Diamond collection
In addition to diamond powder, the Diamond Truffle Face and Neck Cream also contains DMAE, a well-known derivative of the B vitamin choline. The company says this multitasking cream helps reduce the appearance of wrinkles and tone the skin.
Diamond Truffle Lifting Essence is formulated with sodium hyaluronate, DMAE, and diamond powder. An essence should be applied before a serum.
Volcanic Collection
The Volcanic Activating Serum contains a cocktail of peptides, retinol, skin-lightening kojic acid as well as hyaluronic acid and volcanic water.
The Volcanic Perfecting Cream is lightweight and contains volcanic water, glycerin and several fruit extracts.
Problem
The Perigold Truffle Magnetic Mask contains nourishing essential oils and black truffle extract and is said to firm the skin.
The Perigold Truffle Duet is a serum with two compartments, one with gold extract and one with truffle extract.
orchid
The Truffle Orchid Silk Mask should be used once a week and is formulated with vitamin E, white truffle extract, and extracts of blueberry and goji fruit.
The Truffle Brightening Cream contains SPF 30 and is said to make the skin look more radiant and even.
What are some of the most popular Truffoire products?
No information is available about the most popular or best-selling Truffoire products.
What ingredients do Truffoire products contain?
White and black truffle extracts are the signature ingredients, and the formulas contain a blend of standard beauty ingredients like hyaluronic acid, vitamin C, vitamin E and the skin-lightening kojic acid. More unusual ingredients include gold and diamond powder, volcanic water, and DMAE. Other important ingredients are aloe leaf extract, which soothes the skin; the acne fighters salicylic acid; and the antioxidant green tea.
Where can I buy Truffoire products?
Truffoire products are sold directly on the company website and some products are sold on Amazon. Some of the products are available on discounted retail websites such as Poshmark. The company's website says the products are also sold at state fairs and a handful of Las Vegas boutiques, and there is a retail store in Hawaii, according to Yelp.
How much do Truffoire products cost?
Truffoire products have astronomical price tags. The Black Truffle Vitamin C Cleanser is priced at $ 400, while the Black Truffle Instant Repair Syringe retails for $ 1,250. The Black Truffle Illuminating Facial & Eye Mask will cost you $ 3,000 while the Diamond Truffle Lifting Essence will cost you $ 1,800. This compares with Guerlain's Orchidée Impériale serum for $ 510 and Orchidée Impériale Black Day Cream for $ 1,340.
Do Truffoire products work?
When deciding whether a product will work, it is important to keep in mind that every skin can react differently to the same product. A cream that leaves one person with glowing, refreshed skin may cause breakouts in another person or cause nothing at all. Hence, a little trial and error is always required in finding the right products for yourself.
But it's hard to determine how well Truffoire products work because there are no customer reviews. Truffoire's Facebook page only has around 2,500 followers. The Black Truffle Instant Repair Syringe only has two reviews on Amazon. One customer writes: "The group that persuaded me to try and buy eye cream in a black syringe were a bunch of scammers, and I'm stupid and gullible to even listen to them and buy the product and more. Didn't work when I use it at home, "while the second review says," A swab of this product was applied to the area around my eyes and the appearance was dramatically improved. It lasted the rest of the day and was pleasant … I haven't bought it yet, but I plan to after more experiences about it are published. "
There are a handful of beauty blogger reviews out there. Creative Fashion Blogger doesn't go into depth, but liked the Black Truffle Vitamin C Cleanser and writes: "I really liked this one. In addition to truffle extract, this product was also made from ascorbic acid and amino acids. "A blogger from Beauty Frizz also had a positive review:" The White Truffle Eye Cream feels buttery soft and is quite light. I really loved this cream. "
Truffoire's own website has some reviews but these are combined with customer service questions and answers where the feedback is, "I tried your product in Palm Desert, the Black Truffle Instant Repair Syringe, and had amazing results! Where can I get it in San Diego, California? "
The 18 reviews on Yelp are extremely mixed, with customers mostly complaining about the strong selling pressure. Reviews include, "Unfortunately, it's a scam. I'm still up in the air as to whether the products actually work, but the means they use to urge you to buy the items are far from professional "to" Best experience ever! I have been using the Truffoire face cream for the past few weeks and I can really recommend the products of this amazing company! Since I've been using it, my face has felt like silk, yes! "
Similar complaints can be found on TripAdvisor, and the company receives an "F" rating from the Better Business Bureau, largely for its lack of a refund policy.
What are some alternatives to truffoire?
Given the astronomical prices and the lack of reviews, you may be hesitant to try Truffoire. There are other lines of skin care products to consider including Formulyst and Advanced Dermatology.
Formulyst's philosophy is long-term and effective skin care. The brand wants to help its customers achieve their most beautiful skin instead of covering it with makeup. The comprehensive line of products targets everything from wrinkles to dark spots to dry skin. Products designed to improve skin texture include Formulyst Retexturing and Perfecting Serum. The serum is powered by gentle but effective Alpha Hydroxy Acid (AHA), which breaks down dead skin cells and leaves you with fresher, smoother looking skin.
A cheaper option for fading dark spots is Formulyst's Luminous Skin Serum. It combats skin discoloration thanks to Triple Brightening Technology, a powerful blend of naturally derived alpha-arbutin (from bearberry), Rumex extract (a plant that stops melanin production) and a biomimetic peptide. The serum makes the skin look brighter, more radiant and radiant.
When it comes to fighting wrinkles, there is one ingredient that is the gold standard – retinol, a vitamin A derivative. Retinol is the main ingredient in Formulyst's anti aging night cream. The difference from this formula is that it contains a high dose of retinol, but it also contains extremely soothing and moisturizing safflower seed oil and jojoba to lock in moisture and soothe the skin.
If you like the simplicity of a skin care kit, consider Advanced Dermatology. This no-nonsense brand offers a pared-down approach to skin care. The packaging is simple and streamlined and the products bring skin care back to basics. The kit contains only six essential items, including a daily cleaner; Serum; Anti-wrinkle firming treatment; Night cream; Day cream and an eye cream. In other words, everything you need to keep your skin at its best.
There is no need to compromise when looking for effective and safe skin care products. Carrot & whip takes a tough, loving approach to skin care and perfectly balances the power of plants with cutting edge science. In addition to being good for your skin, Carrot & Stick is also good for the environment as the formulas skip harmful chemicals commonly found in skin care products.