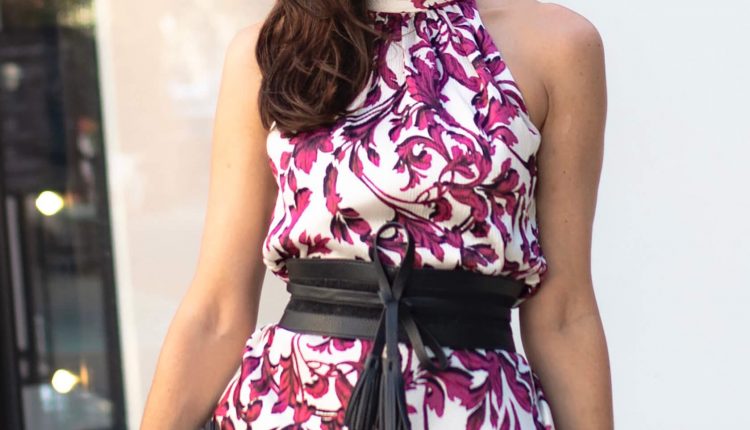 Every fall, I pull out my obi leather belt. I've had it for over five years (I wore it for the first time at New York Fashion Week in 2016). Since then, I've been wearing it with everything from cocktail dresses to sweaters to leather leggings. What is an obi belt? It is an accessory inspired by traditional Japanese clothing and martial arts wear. It's basically a wrap belt that tightens your waist creating the coveted hourglass silhouette.
How to wear an obi belt
I prefer to wear an obi belt over dresses and sweaters. I love the contrast of a thick leather belt over a flowing dress. Obi belts are also a great way to show off your waistline when wearing knits. Since you can tie them as tightly or loosely as you like, you can wear them over any type of knit top from thick to thin.
Buy obi belts
How to tie an obi belt
I usually just wrap my belt and tie it in a half-bow. But if you want to be creative I found a cute video on four different ways to tie a wrap belt.