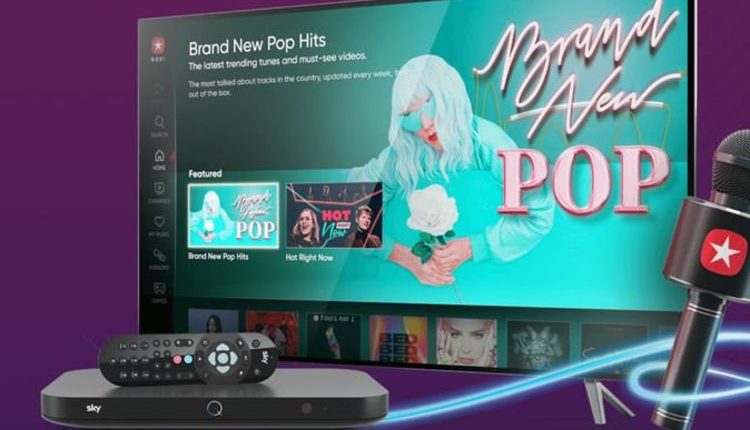 The most recent Sky Q replace brings one thing fully new to your TV, all at no cost
If you have Sky Q, there is good news with a new music service launching on this popular platform. The ROXi TV Music app is now available for download on Sky's set-top box and offers a whopping 70 million tracks, all of which can be streamed on the big screen without users having to pay a cent.
Thanks to agreements with Universal Music Group, Sony Music Entertainment, Warner Music Group and other leading music labels, ROXI promises users a huge catalog of content that includes all of the original music videos, albums and songs, constantly updated with the latest releases.
In addition to endless melodies on TV, there is another bonus from ROXI as you can also annoy the neighbors thanks to a karaoke setting.
A total of 140,000 tracks are available to sing along with, with the full text displayed on screen in perfect sync with the artist.
To make ROXI sound more engaging, the app is being endorsed by stars like Robbie Williams, Kylie Minogue, Sheryl Crow and Alesha Dixon, with the team behind the service hoping it can become "Netflix for Music".
Sky Q users will also get this new app on Fire TV devices and Android-based TVs, including models from Sony.
Samsung TVs are also expected to receive this upgrade in the coming months.
Commenting on the launch on these platforms, Rob Lewis, CEO of ROXi said, "TV is at the heart of home entertainment and now it's time for music to become movie in this smart TV app revolution.
"We're bringing music videos, karaoke and games to people's homes for free via a TV music app so that millions of households can enjoy music videos together, sing, dance and play together."
To celebrate the launch of the service, ROXI is also giving away more than a million karaoke microphones.
These provide a seamless way to sing along to those karaoke classics, and it usually costs £ 29.99.
To claim a microphone, simply select which platform you are using ROXI on and then enter your details to receive this accessory in the mail.