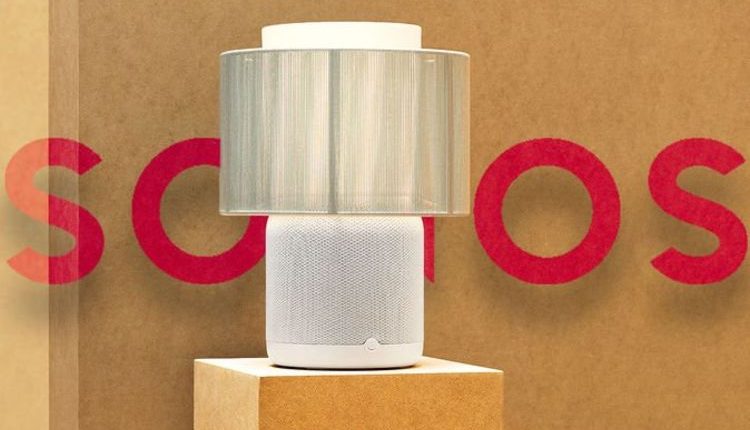 Sonos unveils intelligent new speaker that does extra than simply play music
Sonos has started the second iteration of its table lamp speaker as part of the ongoing collaboration with the flatpack furniture maestros IKEA. The speaker was launched under the same Symfonisk brand that saw the first generation table lamp, bookshelf speaker and picture frame. All of these speakers are designed to offer the same audio quality and clever wireless audio technology that Sonos is known for, while also blending into your home's decor – rather than standing out like some standalone speakers can.
The second generation Symfonisk table lamp speaker comes with an improved sound experience, updated features and customizable designs. But best of all, it fixes some of the shortcomings of the original table lamp speaker that launched back in 2019.
While the original design had a circular dial that looked like it would work like a dimmer or volume control, it was just a regular power button. The original speaker also only worked with the less common E12 bulb size, which IKEA has moved to the standard E26 base with the latest generation.
If you want to use a smart bulb with the Symfonisk table lamp's speaker to turn on the light by voice command or choose between millions of colors, the second-gen IKEA and Sonos design alone is worth the upgrade.
To allow a new level of personalization – a key element of the philosophy behind the Symfonisk brand – the new table lamp is now divided into base and lampshade, which are now sold separately. Customers can choose between a black or white version of the lamp base, as well as a choice of four different lampshades in fabric or glass, also in black or white, to mix and match for ultimate personalization and to meet any style need.
IKEA's Alistair Lowther spoke about the design choices that went into the new table lamp speaker: "Since the launch of the first Symfonisk table lamp speaker, we've learned a lot about how and where to use them. For example, many people use the lamp speaker on a bedside table, which prompted us to develop a new, slightly smaller lamp base.
"We are also now offering our customers more design options to better suit their individual preferences and styles. By incorporating a speaker into a table lamp, we can save space, reduce clutter and allow people to personalize the atmosphere in their home through both light and sound."
But the changes to the second-generation Symfonisk table lamp speaker aren't just cosmetic. According to the team behind the speaker, the new lamp speaker features an all-new acoustic architecture that uses a custom waveguide and creates a great sound experience from every angle.
Just like the original version of the speaker, it streams audio over Wi-Fi – offering better audio quality than Bluetooth and ensuring you never hear the BLEEP! a notification interrupting your favorite song or podcast. The table lamp speaker can be used as the sole sound source in a room or linked to other Sonos products including those in the Symfonisk range and Sonos.
As with all Symfonisk products, the speaker is also part of the Sonos system and easily connects listeners to more than 100 streaming services – from Spotify to Apple Music, Amazon Music and Deezer, to radio stations from TuneIn, podcasts and co old-fashioned Music library from iTunes.
Sara Morris, Principal Product Manager at Sonos, highlighted the new speaker's audio capabilities, adding, "As people continue to invest in their spaces, they are finding creative ways to showcase their personal style, and sound has quickly become a key element to create the right atmosphere. In addition to its smaller size and design flexibility, the new Symfonisk table lamp speaker offers wider and more spacious sound, creating a great listening experience no matter where you place it in your home."
The new SYMFONISK table lamp speaker is available in IKEA stores across the UK on IKEA.com. The lamp base and shades are sold separately, with the base costing £159, the fabric shades £20 and the brand new glass shades an extra £40.