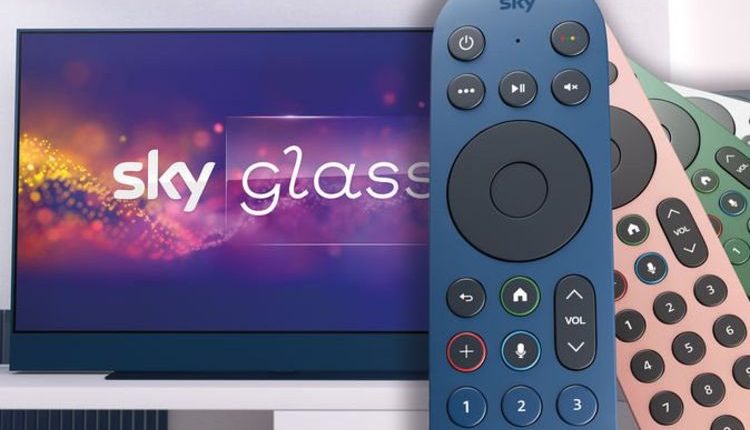 Sky Glass: The Actual Value of the New TV Has Been Revealed, and it isn't as low-cost as you'd hoped
After months of speculation, Sky has finally unveiled its newest product to the world – a 4K television called Sky Glass. This all-in-one television dispenses with the bowl so that no sky box clogs your closet. Instead, all of your favorite content from Sky is broadcast to the screen over a broadband connection. Just like Sky Q, Sky Glass allows users to record shows, pause and rewind live TV, and access content from other providers like Amazon Prime, Netflix, and Disney +.
Sky even packed a Dolby Atmos soundbar under the display to improve audio and voice search, so users can interact with their TV without using the remote control. Sky Glass is available in three screen sizes – 43 ", 55" and 65 "- and there are five colors to choose from, including anthracite black, racing green and dusty pink.
In addition to the new TV, there's also a new Stream Puck set-top box that broadcasts channels to any TV you already have – this means you can watch Sky in other rooms without running cables through your walls.
It definitely seems appealing, and to make this whole concept even more enticing, Sky is selling its new Glass TV for just £ 13 a month. This is very cheap, but until you get too excited, that doesn't tell the whole story.
You can't buy Sky Glass on a monthly contract without connecting it to a bunch of channels. Add in Sky Cinema, entertainment, sports, or the option to watch in crisp HDR and things can get pretty expensive.
For example, Sky Glass with a 43-inch screen (the smallest size) and entertainment costs £ 39 a month. Add in cinema (£ 11), sports (£ 25) and the HDR package (£ 5) and you get a bill of around £ 80 per month.
Prices get even higher if you want a Sky Stream puck (£ 10 per month for multiroom to stream throughout the house and £ 50 per puck) or a bigger screen. The 55-inch model costs £ 17 and the 65-inch model costs £ 21 per month.
All of this could leave you billed for over £ 100 a month, and that doesn't include the fast broadband connection you need to watch that amazing 4K TV that you pay for.
Sky believes this new way of watching TV is what customers want and it will be interesting to see how many people sign up.
If the price didn't scare you off Here you can sign up Sky Glass will be available from October 18th.
About Glass Dana Strong, Group Chief Executive, Sky said: "Sky Glass is the streaming TV with Sky inside and offers complete integration of hardware, software and content. Based on over 30 years of experience in understanding what our customers want, this is a television that only Sky could make. We believe this is the smartest TV out there and that customers will love it. "