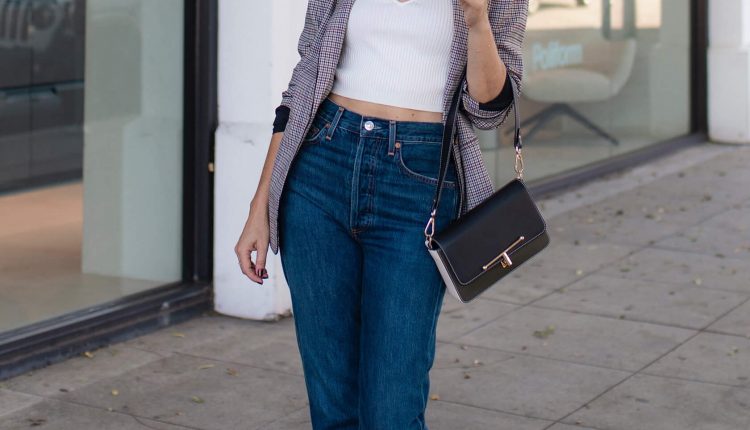 Replace basic staples with fall developments
Ever since I started my blog, I've been talking about brackets: timeless fashion pieces that you can wear year after year. As I got older, my wardrobe has slowly turned into a more classic than trendy wardrobe. But I still love being on trend. That's why I mix and match staples with trendy items. Here's what I've been doing this fall lately:
The Staples: checked blazer and straight dark jeans
You can never go wrong with a plaid blazer for fall. I took mine one size larger for the slightly oversized look. And that's one of my favorite jeans. I've been wearing the straight leg style for years!
Buy checked blazers
Shop dark jeans
The trends: crop knits, 90s shoulder bags & loafers
Ok, now we come to the trending items. Crop tops have been trendy for some time. Fall is all about cropped knitwear. Whenever I wear a crop top, I combine it with a high waist. With a blazer over it, I feel less exposed. My short knit cami is only $ 10!
When it comes to accessories, 90s-style bags are all the rage right now. In fact, everything is all the rage in the 90s. The shoulder style is really comfortable to wear and reminds me of my first designer handbag. Loafers are huge right now too. Even if I have them among the trendy accessories, they are more of a staple food that is particularly popular right now. Mine are classic loafers (and super comfy!). However, if you really want to be on trend, try loafers with a studded sole.
Buy Crop Knits
Shop 90s shoulder bags
Shop loafers
PHOTOS BY REUBEN LUKE