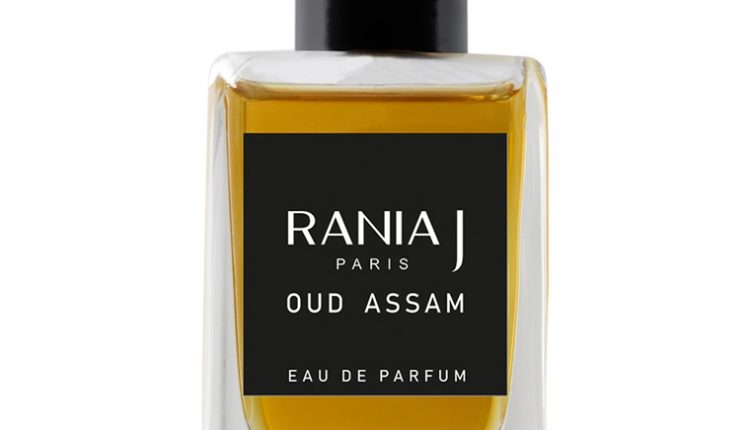 Rania J. Oud Assam Perfume Review
Rania J. Oud Assam Eau de Parfum is rich oud and all that goes with it; it's pungent, animalistic, earthy, and fecal in its early development. After some time it becomes leathery, spicy and woody as it plays with smoky, smooth vetiver, incense and tonka bean. The notes are:
Top notes: Bergamot, Sweet Orange, Bitter Orange
heart notes: old
base notes: Cedarwood, Vetiver, Frankincense, Black Pepper, Tonka Bean, Musk
It opens with bitter orange peel, subtle sweet orange and earthy, slightly animalic oud over a bed of spicy-sweet incense and black pepper, but most notes dissipate within minutes to leave a powerful oud. Cool, smoky vetiver wafted around the oud, enhancing the oud's barnyard aspect and smelling of horses and hay (and everything a horse stable would entail, including unmucked horse stables). It was smoky, leathery, earthy, musky and very animalistic.
After 15 minutes of development, the oud was smoky, woody and earthy with less obvious fecal tones, while the vetiver was softer and less harsh. It was a delicate hint of smoky-sweet incense with soft musky notes. It smelled of dry, warm woods, leather, smoke and musk, all well blended together, and the oud didn't seem as pungent after 30 minutes of wear.
From there the progression became more linear, with the oud still in focus but slowly sharing the stage with vetiver, tonka bean and musk in the drydown.
use
For testing, I used 1/3 of a 0.7ml sample vial dabbed on the bottom and top of my wrist area on my left arm. I used an unscented moisturizer before applying the scent as this is also my swatching arm (aka being incredibly parched at a certain point) as I found the scent didn't linger well here otherwise.
longevity
It took five hours before it was a skin odor and about eight hours before it was quite difficult to detect on my skin. Sillage and projection were moderate, with sillage dropping faster than projection over a two-hour period.
personal thoughts
I enjoy oud as a note, although the spiciness of the oud here is more than I normally aim for, so I couldn't imagine reaching for it often enough to merit a full bottle, but it's a nice option for those who do it prefer a stronger oud.
Available sizes
50ml for $155
0.7mL sample for $4
Where to buy