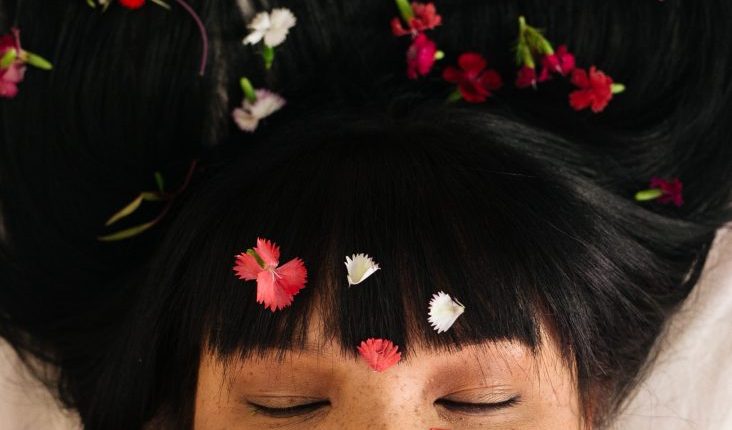 What is Potentlift?
Potentlift is an anti-wrinkle serum that is said to mimic the results of a face lift and a neck lift without surgery. It is said to provide an instant all-over tightening effect while reducing the appearance of lines and wrinkles over time.
In this review, we discuss how Potentift works, the key ingredients in this serum, Potentlift reviews from real customers, one alternative to consider, and much more.
What are the best skin care products of 2021?
How does Potentlift work?
Potentlift offers both instant and long-term anti-wrinkle effects. Less than a minute after application, PotentLift forms a transparent layer on the skin that freezes the appearance of fine lines as it dries. This immediate anti-wrinkle effect is made possible by two ingredients: sodium silicate and magnesium aluminum silicate.
Sodium silicate, also known as liquid glass, forms a film that contracts the skin as it dries, creating a temporary lift to reduce the appearance of lines and wrinkles.
The results are said to last all day. However, once the product is washed off, the effects are gone. One problem with sodium silicate is that it is highly alkaline, which means it has a high pH.
In chemistry, pH stands for "potential hydrogen" and relates to the degree of acidity or alkalinity of a given solution. The pH scale ranges from 0 to 14. A pH of 7 is neutral, a pH below 7 is acidic, and a pH above 7 is alkaline. Since the normal pH of the skin is around 5.5, highly alkaline ingredients such as sodium silicate can damage the skin.
Magnesium aluminum silicate is a naturally occurring mineral that can also be referred to as purified clay. Most skin care products use this ingredient to absorb excess facial oil and / or to thicken the product's formula.
In a product like the Potentlift Serum, however, magnesium aluminum silicate increases the wrinkle-filling and plumping effect of sodium silicate. If sodium silicate were used on its own, there wouldn't be as much "fill" in the crease to lift and smooth it out.
Magnesium aluminum silicate adds volume to the wrinkle, while sodium silicate lifts the wrinkles. The end result is an instantly smoothed crease. Be aware, however, that these ingredients produce temporary results that last only a few hours or until the product is washed off.
In addition to its instant skin-tightening benefits, PotentLift contains a blend of peptides and botanicals to improve the appearance of fine lines, wrinkles, and sagging skin with continued use. We'll discuss these additional key ingredients in the next section.
Additional potentlift ingredients
Many of the instant anti wrinkle serums on the market only contain ingredients like sodium silicate and magnesium aluminum silicate that have immediate effects, but that's about it. Fortunately, the Potentlift formula contains several ingredients that can provide long-term antiaging benefits.
For example, there are several botanical extracts used in the Potentlift formula, including acai fruit extract, perilla extract (Chinese basil), and white oak bark extract. These extracts were specifically chosen for their ability to thrive in harsh conditions such as high altitude, heat, and drought. Because of their survivability, the stem cells extracted from these plants have powerful antioxidant benefits.
Antioxidants help the skin fight free radicals, the unstable molecules that contribute to the formation of premature wrinkles and fine lines on the skin. Ultimately, these botanical stem cells impart powerful protective properties to the skin, helping to defend against free radical damage that causes wrinkles, dehydration, and other signs of aging.
Another useful ingredient in Potentlift Serum is sodium hyaluronate, the water-soluble salt form of hyaluronic acid. Sodium hyaluronate has greater chemical stability and a smaller molecule size than hyaluronic acid, which means it penetrates the skin better and has the ability to reach the deeper layer of the skin. Sodium hyaluronate helps keep skin hydrated, resulting in smoother, softer skin with fewer wrinkles and a plumper appearance.
Potentlift contains a very popular antiaging peptide called Acetyl Hexapeptide-8, also known as Argireline. This six amino acid peptide is a fragment of SNAP-25 (a substrate of botulinum toxin).
It works by limiting the ability of neurotransmitters to activate the movement of your facial muscles, for example when making facial expressions like smiling or frowning.
By inhibiting the nerves that cause the facial muscles to contract, subtle facial expressions are restricted and wrinkles are reduced as a result. In addition to Argireline, Potentlift contains five other anti-aging peptides: Pentapeptide-18, Dipeptide Diaminobutyroyl Benzylamide Diacetate, Acetyl Octapeptide-3 and Matrixyl 3000 (Palmitoyl Tripeptide-1 and Palmitoyl Tetrapeptide-7).
How to use Potentlift
All makeup and other products must be removed from your skin before using Potentlift. It is especially important to keep oil-based products away from the application areas. This is because makeup removers, cleansers, and oil-based eye creams can leave a film that can create a barrier between your skin and the PotentLift serum.
After cleaning, apply a small amount of PotentLift with your fingertips to the cleansed skin and target areas such as forehead wrinkles, eye wrinkles, Nasolabial folds, and Wrinkles around the mouth. Potentlift does not have to be rubbed into the skin. Then let PotentLift dry thoroughly for 10 minutes before applying makeup. Depending on the brand, results will last for hours or until you wash your face. For maximum effectiveness, do not apply moisturizer to the areas of skin that PotentLift will be applied to.
Is Potentlift cruelty free?
Potentlift is cruelty free; they do not test their serum on animals.
Where can you buy Potentlift?
Potentlift is only sold on the brand's website; It cannot be purchased through third-party online retailers such as Amazon.
What is Potentlift's return policy?
Potentlift's return policy states, "We definitely want you to be happy with your purchase. No questions asked). Refunds will be made to the original form of payment. Our policy lasts 15 days. If 15 days have passed since your purchase, unfortunately we cannot offer you a refund for any reason. "
Potentlift Reviews
Potentlift reviews on the brand's website are all very positive 5-star reviews, and it seems like the brand only offers 5-star reviews. In a potentlift review it says: "Potentlift works! If you are looking for a product that tones and lifts every part of the skin on your body with a smoothing and firming effect, this is the product get better idea of ​​what people really think about this product.
What alternatives to Potentlift are there?
Do you need to get rid of lines and wrinkles ASAP? Potentlift can help you achieve this. Note, however, that the instant results from this product are temporary and will fade once the product is washed off.
Also, it's important to remember that the only ingredient that offers an instant anti-wrinkle effect, sodium silicate, can potentially cause skin damage because it's so alkaline. To avoid this potential side effect, we would like to recommend an alternative to Potentlift: Formulysts Anti-Wrinkle Peptide Serum.
The Anti Wrinkle Peptide Serum uses multi-peptide technology to combine six rejuvenating peptides into one formula. It contains Argireline, which we discussed above, as well as the peptides Matrixyl 3000, Pentapeptide-18, Dipeptide Diaminobutyroyl Benzylamide Diacetate, and Acetyl Octapeptide-3. All of these peptides have a unique mechanism of action and work together to reduce the appearance of fine lines and wrinkles. The peptides in this formula are combined in a base of several potent moisturizing ingredients, including glycerin, chondrus crispus extract and sodium hyaluronate. Ultimately, the Formulyst Anti Wrinkle Peptide Serum can help promote skin that looks and feels smoother, stronger, and more youthful.
There is no need to compromise when looking for effective and safe skin care products. Carrot & whip takes a tough, loving approach to skin care and perfectly balances the power of plants with cutting edge science. In addition to being good for your skin, Carrot & Stick is also good for the environment as the formulas skip harmful chemicals commonly found in skin care products.