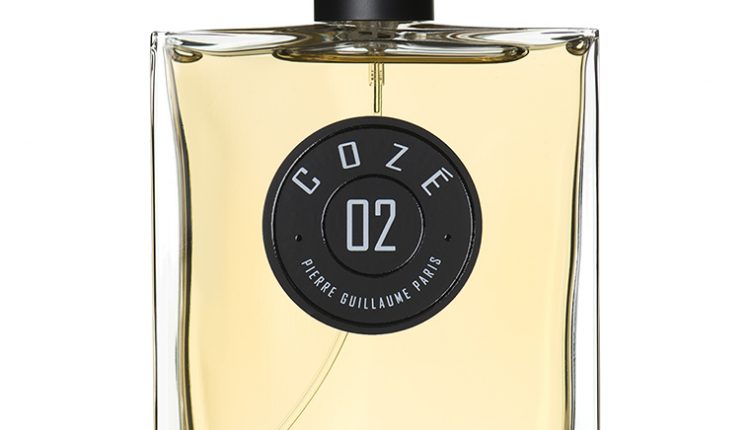 Pierre Guillaume Paris Coze 02 Perfume Review
Pierre Guillaume Paris Coze 02 Eau de Toilette is a warm, cozy blend of spice, earthy patchouli and alcoholic vanilla. Per brand, Coze 02 has the following indications:
Indian Hemp (Canapa Sativa Seed Oil), Pepper, Chili, Coffee, Ebony, Chocolate, Bourbon Vanilla Beans, Patchouli, Light Tobacco
Coze 02 opened with hints of pepper and clove spice before an earthy patchouli arrived with a hint of chocolaty goodness whose vanilla sweetness smoothly brought the composition together. After 15 minutes, a tendril of smoky incense could be seen snaking its way through, enhancing the drier, woody aspect of the scent as a whole. The blond tobacco showed up weak after half an hour but doesn't last long.
The scent has many nuances with different notes shifting in and out of focus, but the scent softens and becomes paper thin as if worn within two hours just sitting on the skin. Coze 02 was a beautiful blend of spiced woods with chocolate, incense, and vanilla that wove in and out over the next few hours. The dryness allowed for soft, spicy woods with a veil of incense wrapped in a cloud of vanilla (which was never sugary or truly gourmand).
For testing, I purchased a 2ml glass spray bottle of the fragrance and used about half of the bottle for each wear test applied to the bottom and top of my wrist area on my left arm. I use an unscented moisturizer before applying the scent as this is also my swatching arm (aka being incredibly parched at a certain point) as I found the scent didn't last well here otherwise. It was shorter wearing (one skin scent within three hours) with light sillage for the first hour.
Subjective, I fell in love with Coze 02 straight away. The opening, the blossom of the heart and the conclusion with its base notes. There weren't any awkward stages, I just loved it from start to finish. I wore it once and immediately bought a full size bottle and I have no regrets. The only "problem" is that I wish this was something that was available in an Eau de Parfum or Extrait because I love the way it smells and I wish it was stronger and longer lasting.
Available sizes
50ml for $120
0.7ml for $4
Where to buy