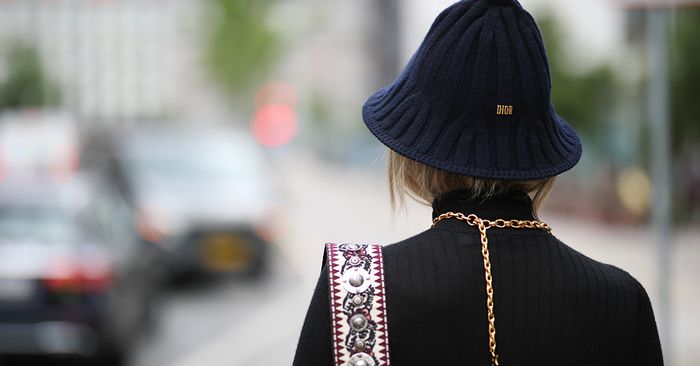 My sisters teased me about my big head my whole life. Although I've overcome the sting of bullying among teenagers with grace and class (I like to think), I still have the job of wearing hats that feel natural and subtle on my dome. Sure, I'm not an expert on this, but if you're reading this, you're probably sharing a similarly sized noggin – this is where I can help.
The key to finding and wearing a hat when you have a big head is as simple as knowing your size and finding a hat that feels well proportional to your face shape. The circumference of my head is 23 inches (if you've never measured yours, do this now) which means I'm a size tall. While some hat brands don't provide sizes, they always give you the measurements so you can be sure they will fit perfectly. And don't worry, there are plenty of neat ways to style your hat regardless of your head size.
Scroll down for a roundup of hats for big heads and share your tips with us on Instagram!