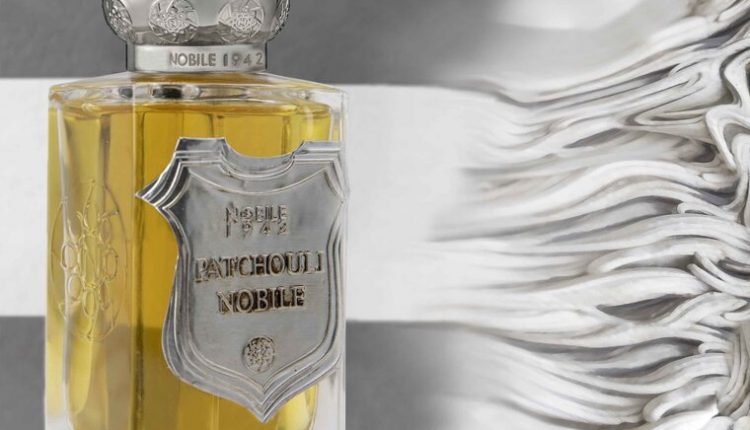 Nobile 1942 Patchouli Nobile Perfume Review
Nobile 1942 Patchouli Nobile Eau de Parfum is dominated by patchouli, an earthier, darker patchouli that is combined with sandalwood, oakmoss and tonka bean to smooth the scent and blend seamlessly for an intoxicating experience. Nobile 1942 listed the note structure as:
Top notes: Lemon, white pepper, fresh notes, incense
heart notes: Jasmine, Patchouli, Guaiac Wood, Rockrose
base notes: Amber notes, labdanum, tonka bean, sandalwood, patchouli, oakmoss
It started off with an earthy, chocolatey patchouli – not entirely bitter, but definitely not sweet – for the first few minutes before fading into a sharper, peppery patchouli that was citrusy, earthy and slightly smoky and made up the rest of the opening scene (about 10 minutes). 30 minutes). Patchouli Nobile became woodier; dry, earthy and just a hint of resinous with little sweetness and even less incense before fully morphing into a patchouli infused with sweet spicy amber in a humid forest as there was an earthy slightly green note that complemented the Patchouli underlined.
After an hour and a half of wear, the patchouli has smoothed out and has a more spicy, woody scent with a rich ambergris; it was much less earthy and the green faded completely. I didn't find the scent to change dramatically from this point to the end of wearing, but it did become a bit spicier, richer in its underlying sweetness – from both amber and tonka bean – while retaining its drier, woody quality. Over time it became more resinous, almost richer, without having more projection.
For testing, I used two sprays applied to the bottom and top of my wrist area on my left arm. I use an unscented moisturizer before applying the scent as this is also my swatching arm (aka being incredibly parched at a certain point) as I found the scent didn't last well here otherwise. It was long lasting (over eight hours and still noticeable as a skin scent) with a moderate sillage for the first two to three hours and was worn tighter thereafter.
Subjective, I fell for this scent hard and fast! I tested it once, from a 1ml sample I bought, and immediately bought a full size bottle (which I ended up using to retest for review purposes!). I loved the scent's evolution from earthy, almost dirty patchouli through dry woods to a warmer, cozier patchouli-spiced wood with amber richness.
Available sizes
75ml for $135
0.7mL sample for $4
Where to buy