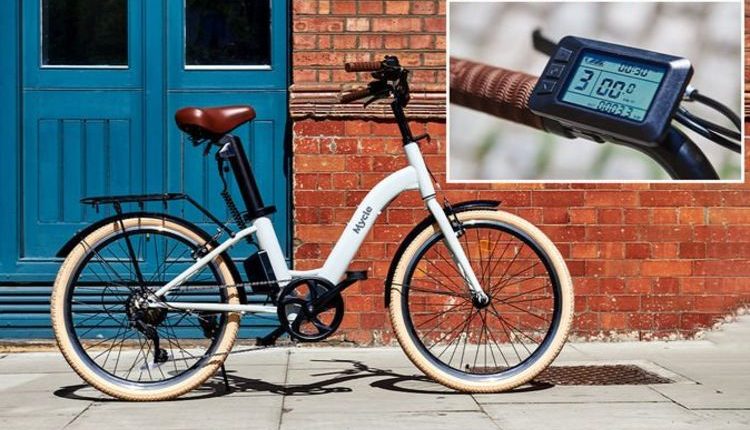 This is the Mycle Classic – a very modern variant of the classic shopper bike. But don't let the proven design fool you, the step-through frame houses some clever new technology. The new model was developed by the electric bike company Mycle and combines a 250 W motor with seven gears to give a boost when needed.
If you prefer to tackle the roads on your own, you can switch from pedal assistance to manual driving at the push of a button. A built-in screen shows your latest stats of the ride, including the five available power settings that you are using at the time. Mycle also has a USB port so you can charge your smartphone while driving. This means that you should never arrive at your destination without less than 100% in the tank – even if you rely on your smartphone for turn-by-turn navigation.
The electric bike has a 9.6 Ah lithium-ion cell that can travel up to 50 km (approximately 30 miles) on a single charge. If you run out of juice, you'll need to remove the lockable seat post – which hides the location of the battery – and plug it in to charge. Mycle claims it will only take four hours to fully recharge the battery.
Apart from the clever modern equipment – smartphone charging, LCD displays with statistics of your last trip, battery-charged top speed of 25 km / h – the Mycle Classic does not miss any of the special features of the legendary shopper bike. Here's a vintage-style basket, a rear rack, a stand, leather handles and an ergonomic, shock-absorbing leather saddle.
The Mycle Classic is available for 999 € at mycle.co.uk in the three stylish colors City White, Mustard Yellow and Hackney Blue.
With free standard delivery on all new bikes, the full Mycle range is built and tested in the UK by trained Cytech bike technicians.
Michael Wooldridge from Mycle spoke about the latest vintage launch of his electric bike portfolio: "After the successful launch of the Mycle Compact, we are excited to launch the Mycle Classic, our entertaining reinterpretation of the classic retro shopper bike. It's perfect for casual morning drives and picnics in the park, and continues our goal of making sustainable travel accessible and fun for everyone. "