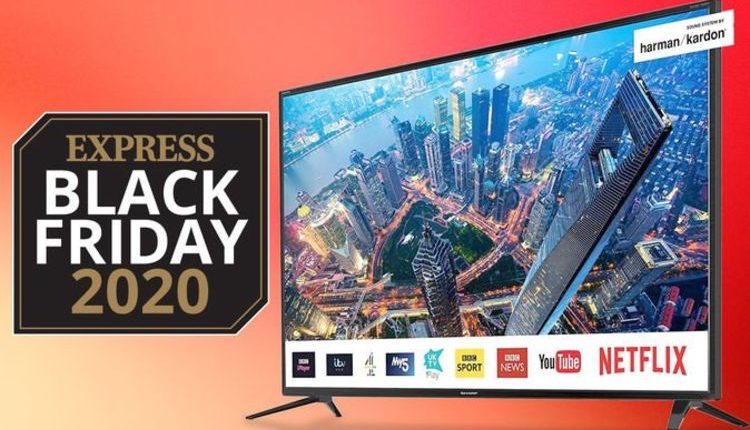 Black Friday is less than a week away, and that means supermarkets and online retailers are aggressively cutting flat-screen TV prices. When looking to upgrade the TV in your home, there is never a better time to get a new set. Earlier this month, ASDA announced its most aggressive deal – a 50-inch 4K TV from Polaroid with High Dynamic Range (HDR) support. In terms of image quality, it's quite a setup from the Polaroid set that sold for the same price this time around during the Black Friday sale. Priced at £ 269, Netflix Prime Video and YouTube apps are bundled instantly.
And now the budget superstore LIDL has made its own smart TV bargain. It sells a 50-inch Sharp branded 4K TV for £ 299. Usually priced at £ 399 which is a hefty discount. Unlike ASDA's TV, the Sharp set is powered by Android TV, which was developed by Google and is compatible with a wide variety of streaming apps and games.
Prime Video, Netflix, Disney +, YouTube, Google Play Movies, iPlayer, ITV Hub and more are featured on Android TV. It also supports Google Assistant which allows you to find new movies and TV shows by speaking into the remote control.
Better still, since it's an Android TV, it supports the built-in Chromecast standard. This means iPhone and Android smartphone owners can wirelessly stream YouTube videos, photos from Google Photos, and more by streaming their screen. Laptops and desktop owners can also create a live view from any tab in their Google Chrome browser.
Like the 50-inch TV available in store in ASDA, the 50-inch Sharp TV supports High Dynamic Range (HDR) and 4K Ultra HD. But like the corresponding TV set from ASDA, the 50-inch set offered in LIDL also has an integrated Harman Kardon speaker system. The well-known US audio brand, owned by Samsung, makes highly acclaimed headphones and speakers under the Harman Kardon, AKG and JBL brands.
MORE LIKE THAT
Argos Black Friday early deals include Samsung 4K TVs and Beats cans
If you have a surround sound system, you probably won't want to unplug it. However, if you don't have external speakers, this should be an improvement over the usual built-in speakers you find on these slimline LED TVs.
Finally, there are two full-size USB ports (handy if you want to power a Chromecast or Fire TV stick) and a micro USB port (less convenient these days … unless you're charging a Playstation 3 anytime you want Controller soon) and four HDMI connections. You receive a one-year warranty with the purchase of the TV.
As you'd expect, the 50-inch TV won't be around forever. In particular, LIDL will not sell the TV until November 27, Black Friday. According to the supermarket, the 50-inch panel will only be available "while stocks last". In other words, if you visit your local store and it's gone, it won't be back in stock.
Unlike ASDA, which only sells its discounted TV in store this year, there's a listing for the Sharp 4K TV on the LIDL website. Before the promotion goes live on Friday November 27th, however, it is unclear whether the TV will be available online or whether it will be an exclusive store. Express.co.uk will keep you updated as we learn more.