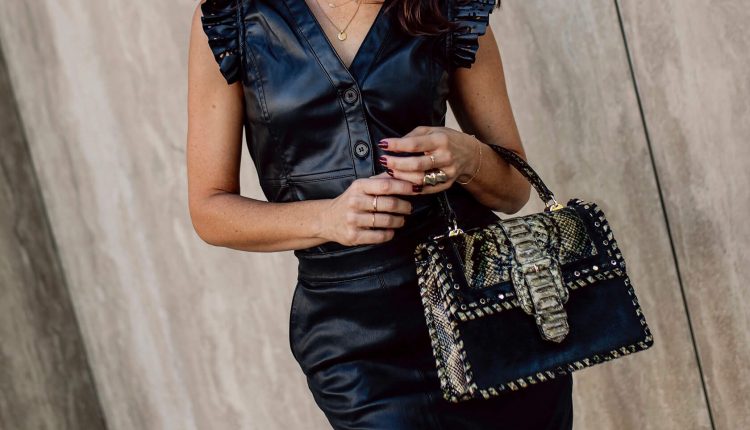 Together with the sweater weather, it is the season of the leather weather. And I love incorporating leather into my wardrobe by using a faux leather top. You can use it to dress up jeans for a date or go for a full leather look like I did with a leather skirt.
I went for a more feminine look with ruffle details on the shoulder. But there are so many options to choose from! You can go with a leather shirt, t-shirt, shell, or even a bodysuit. I found a lot online to get you started …
Shop leather tops
The leather blouse is new. But a leather pencil skirt is a classic that I've been wearing for years. If you want to see more ways to wear it, I made a video and post on 7 Ways To Wear a Leather Pencil Skirt. Black leather pumps are also a classic. As much as I love my Louboutins, I wouldn't say they are really comfortable. But these M Gemi pumps? Thanks to the padded insole, they are super comfortable for the height. They are definitely worth the money as they never go out of style.
Speaking of leather weather, we've hardly had any in LA. Except for a few cloudy and windy days, it was mostly warm. As a summer girl, I definitely don't complain! But if you see me shining in these photos, it's sweat and not a highlighter. It was so warm the day I wanted to photograph my fall content. I think I just need a trip to the east coast!
PHOTOS BY REUBEN LUKE