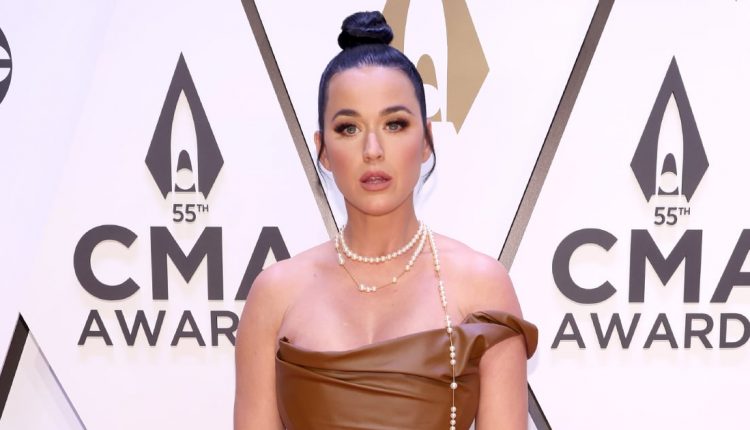 Katy Perry was simply probably the greatest dressed on the CMAs – take a look at her corset costume
Katy Perry definitely caught everyone's eye at the Wednesday night CMAs. Not only did she bring back OG Katy's signature dark hair – permanently dyed after rocking a few wigs and extensions over the years – but she also posed on the red carpet in a skin-tight leather dress that simply exuded glamor.
The singer paired the caramel-colored Vivienne Westwood number, which featured a corsetted top, shoulder and back slit, with a gorgeous layered pearl necklace from the same designer. The look was rounded off with naked pointed stilettos by Andrea Wazen and a smooth topknot. "I think it's time to give them everything they want," wrote Katy alongside photos from the night and snapshots of hairstylist Rick Henry dying her hair black. See photos of the singer from all angles in advance.