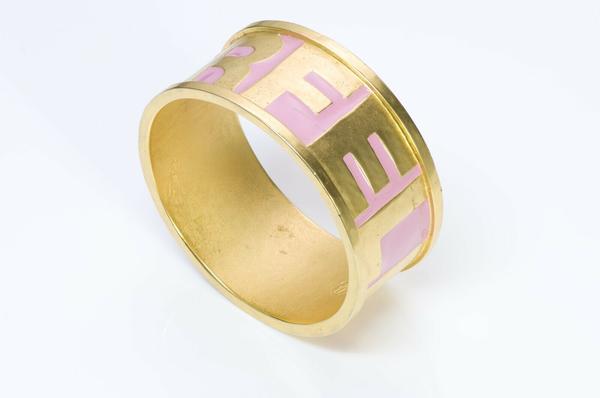 Karl Lagerfeld was the creative director of the fashion houses Chanel and Fendi as well as his own fashion house of the same name, which combined rock influences with Parisian-inspired styles. His enigmatic personality, astute and cultured vision, uncompromising ideals, and 16/7 work schedule all allowed him to achieve iconic status.
Karl Lagerfeld was arguably the most famous designer of the 21st century. Lagerfeld was known and celebrated for his ever-relevant approach to fashion, based on the elegance of classic shapes and proportions adapted to contemporary life.
A man of many talents, Lagerfeld was also well versed in illustration, photography, styling, and publishing. The charismatic designer also presented collections of fine jewelry to the world.
Karl Lagerfeld jewelry at a glance

The longest-serving artistic director in the history of Chanel founded KL from the Karl Lagerfeld label, which offered its customers jewelry collections. Karl's costume jewelry reflects the brand's feminine, Parisian-chic aesthetic with a bold and modern twist.
Necklaces, bracelets, rings and earrings are provided with gold, rose gold and rhodium plating. The pieces also feature iconic Swarovski crystals, pearls, rivets and necklaces made in contemporary fashion. The designs can be adjusted in size and are provided with characteristic engravings and often with crystal accents.
Karl Lagerfeld's costume jewelry also includes key motifs such as Karl's handwritten signature and rock-n-roll chic rivets.
The special features of Karl Lagerfeld Jewelry
The first KL pieces were made of a matt gold alloy with large baroque pearls and the initials KL. In the years 1983-1984 Karl Lagerfeld created a jewelry collection that is known for its elegance, design and uniqueness.
The later collections of the late 1980s and early 1990s used different techniques and took the Murano glass cabochon jewelry world by storm. Nowadays, these jewelry pieces are in great demand. If you come across a Karl Ringfeld Vintage ring, bracelet, calf, or necklace, examine it carefully. If the piece of jewelry shows no serious damage, the investment is definitely worth it.
Karl Lagerfeld and The Swarovski Group
Lagerfeld had numerous successful collaborations during his career. On March 22, 2017, Karl Lagerfeld presented his first women's fashion jewelry collection under a license agreement with The Swarovski Group. This jewelry collection has been divided into three categories – Ikonic, Klassic Karl and Essentials – with each reflecting the essence of the brand.
The collaborative jewelry collection included personalized charms, ear jackets, asymmetrical necklaces and feminine pendants with the world-famous Swarovski crystals and very chic pearls. In other words, the collection was a representation of the classic Chanel feel that the brand was loved and admired for, with contemporary styles that encourage individuality.
The Essentials collection showed sophistication and elegance and had an edgy sound. The main focal points of this jewelry collection included ear crawlers, crystal encrusted necklaces, and universal designs inspired by the heavenly phenomenon.