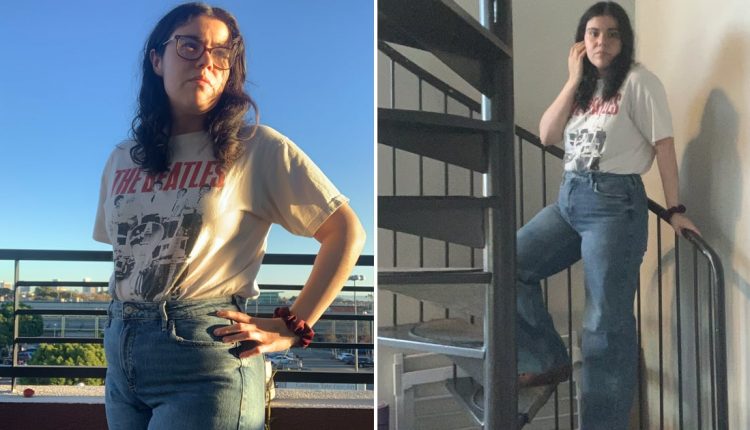 As POPSUGAR editors, we independently choose and write things that we love and that we believe you will like too. If you buy a product that we recommend, we may receive an affiliate commission, which in turn supports our work.
Call me old fashioned, but I'm a skinny jeans girl at heart, so my denim collection lacks variety, to say the least. When the skinny jeans debate erupted on social media it was easy to choose a side, but since then I've given in to temptation and (hesitantly) bought my first wide leg jeans since middle school. To get myself into the trend, I went for these Extra High-Waisted Medium-Wash Cut-Off Wide-Leg Jeans ($ 45) from Old Navy. High-waisted pants are my best friend, so I thought they would make up for the fear I had of falling down the sidewalk because of all the extra fabric around my ankles. After wearing them for a week the verdict is in and I'm just a little pissed off that I love them.
The first time I put my jeans on, I was skeptical. The excess fabric around my ankles made me feel like a toddler who had wandered into the big kids' section, but then I added a pair of heeled boots that gave my 5'4 "me a much-needed boost and completely cleared the way I saw myself in the pants. The raw hem is clean but casual, and the high waist accentuates my figure in such a way that it fits perfectly with the flared bottom of the jeans expected, in my experience, but these are the size!)
Personally, I'm already obsessed with tucking in oversized shirts and finishing work. But styled with the right pair of shoes and a nice blouse, I could even see them for more elegant events. You're more likely to see me leaving the house in Lady Gaga's Valentino Cape dress than in low-rise jeans, but I'll definitely be browsing beyond the skinny jeans section from now on. Shop the jeans here!