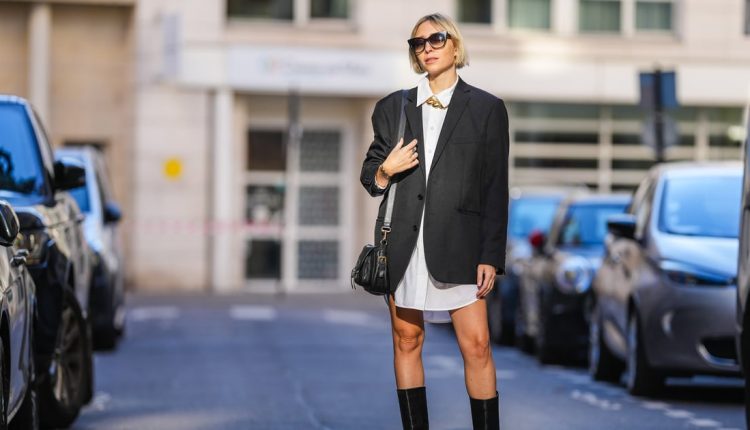 I am leaving Y2K Style and Fanny Packs in 2021 – I am going to deliver that with me in 2022
The end of the year always feels like an invitation to take stock of my life and the first thing I usually start with is my closet. It's not for nothing that I feel more comfortable when my clothes are sorted: Styles that I haven't worn for months are put on a donation pile, shirts that I reach for every day are hung up on the front, go-to shoes and bags are safely in sight . The pandemic has undoubtedly messed up the way we dress and created a sense of comfort that feels non-negotiable, but has also inspired a myriad of new designs, color combinations and prints.
While I may appreciate a cool trend (fluffy bags are my latest obsession), I don't define my style by what comes and goes. Instead, I see fashion as an attitude, in my case one that puts comfort first, but still seeks the excitement in the small details – whether that's a dress bathed in lush green, a satin blouse with an elegant gold chain detail, or a unexpected neckline, asymmetrical neckline, dramatic sleeves. . . They call it.
By 2022, I'll be editing my most worn pieces based on their day-to-night versatility, durability, and material quality. Sure, some will happen to be interesting items, but I am now clear about which styles will stay and which ones will go. Sweatsuits, for example, are being replaced by more polished knitting sets that can be worn anywhere. And portable items take precedence over impractical items. Read on to learn the key topics that will guide my fashion choices this year and the trends I am leaving behind.