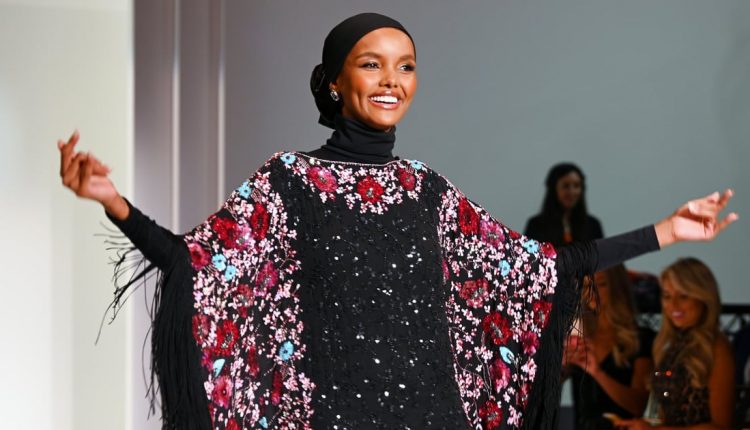 Halima Aden made a strong statement about fashion and decided to take a break. The industry forced them to compromise their religious beliefs. Halima made her debut at New York Fashion Week in 2017 and became the first Muslim supermodel to wear hijab at the age of only 19. Three years later, the 23-year-old Somali-American model reconsiders her role as a model because her hijab has been incorporated into photo shoots, brand campaigns, and even runway shows. Halima shared a long post on Instagram Stories and apologized to her followers, especially Muslim women who viewed her as role models.
"As I have said many times, being a minority within a minority is never easy. Being a hijabi is really a journey with many ups and downs, but having said that, my Hooyo Macaan (mother) was concerned about it asked I've opened my eyes for years, "Halima said in her stories. "Thanks to COVID and the move away from the industry, I finally realized where I went wrong on my personal hijab journey. I wish I had never stopped wearing my black hijab to the set. Because the minute I got in that I made myself comfortable can just say that I made it. " too carried away. "
"I wouldn't risk compromising my hijab again for even $ 10 million."
Halima went on to say she blames the lack of diversity in the industry, writing, "I can only blame myself for caring about the opportunity more than what was actually at stake. I blame myself for being naive and being rebellious. What I blame the industry for. " is the lack of Muslim stylists. "
In her IGS posts, which she even made a highlight, Halima shared a variety of photos from campaigns and photo shoots in which she wished she would speak out rather than compromise. One such example was her collaboration with American Eagle. "I used that to justify a lot," Halima wrote of a photo of AE's denim hijab. "As if we ever needed these brands to represent Hijabis. THEY need us. Never the other way around. But I was so desperate for a 'representation' at the time that I lost touch with who I was."
Towards the end of her posts, Halima mentioned that she was "not going back to fashion" and said, "Not even for $ 10 million would I ever risk compromising my hijab again … I guard my hijab differently than ever." Since posting their story, models like Gigi and Bella Hadid and even Rihanna, who Halima modeled for, have cheered her on and shown her support for her journey. Read on to see their stories.