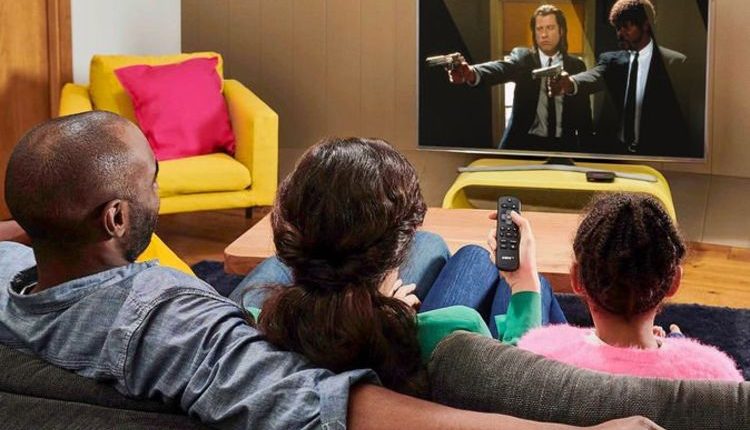 Freeview customers can watch blockbuster films for FREE with the brand new channel
If you're hoping to organize some movie nights this month, don't miss the incredible selection of films being broadcast on one of the latest Freeview channels. Great! Movies, which launched nationally last year and replaced Sony Movies in TV Guide on your set-top box, has queued up an immensely strong lineup of blockbusters. It kicks off the new year with a new show called Spotlight, presented by film critic and screenwriter Andrew Collins, which will be highlighting some of the biggest new films to hit the channel. The show aims to shine a spotlight on classics, hidden gems and the best of Hollywood blockbusters before the full-length film is released on Great! movies.
Spotlight begins its run with a focus on Academy Award winner Quentin Tarantino, while Pulp Fiction, Kill Bill and Jackie Brown will air on the channel in the coming days. Later in January, Andrew Collins will turn his spotlight on Mark Wahlberg and Jason Statham in the remake of The Italian Job, followed by Tim Burton's epic reimagining of Planet of the Apes, starring Mark Walhberg and Helena Bonham Carter.
Great! Movies are ad-supported so you don't have to worry about paying extra to unlock the channel on your smart TV, the Freeview Play app on your smartphone or tablet, or the Freeview set-top box. Great! Movies are also available on services like Virgin TV 360, Sky Q, BT TV and of course the brand new Sky Glass.
This Friday, Kill Bill Vol. 1 will air at 9 p.m. For those who haven't seen the martial arts-inspired film, it follows a former assassin known only as The Bride (Uma Thurman), who dies four years after her jealous ex-lover Bill (David Carradine) tried to get out of the Coma awakens to murder her on her wedding day. The two-parter's bloodthirsty conclusion, Kill Bill Vol. 2, will air simultaneously on Friday, January 21st.
To tune in you need to go to Freeview channel 33, Sky Q and Sky Glass 321, Virgin Media TV 425 or Freesat 302.
Daniel Levin, Chief Executive of Narrative Entertainment, told Variety at the time, "Sony has done a wonderful job cultivating these channels and they have been a wonderful partner in this transition. Programming will run continuously to brand Pop in the Narrative Family, which is without question a premier destination network for children across the UK, and to give the films and entertainment channels an incredibly new look and feel.