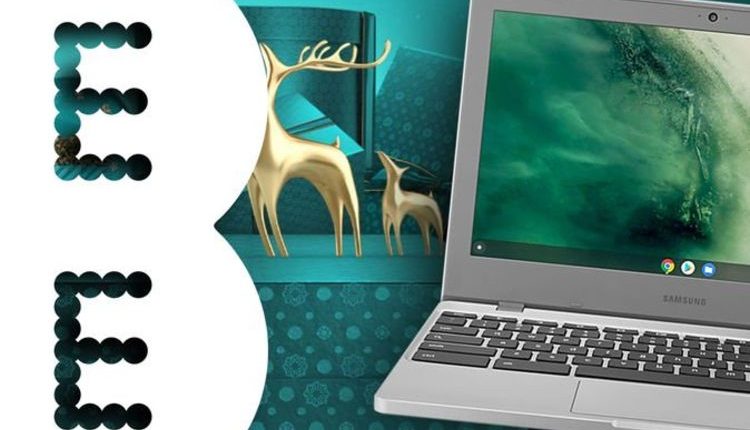 EE Brings FREE Samsung Laptops to Clients! Learn how to get yours
It's not often that you get something for free, but that's exactly what EE offers its customers. The UK cellular network just got one new early bird discount in January That includes a free Samsung laptop on certain smartphone plans.
That means – from December 23rd when the offers start – You can buy a Samsung Galaxy S21 or Galaxy S20 FE and get a Chromebook 4 without paying a penny extra.
This Google-powered laptop has an 11.6-inch display, rugged design and a fast-charging battery.
It usually costs £ 299, so this is a pretty epic deal for anyone considering buying a Samsung Galaxy phone and wanting a shiny new PC on their lap.
Prices for the S21 5G start at £ 37 per month, which includes 10GB of data plus unlimited calls and SMS.
This laptop isn't the only freebie that EE is offering its customers, with the company also posting an offer that includes: Free Pixel Buds with the purchase of the latest Pixel 6 from Google.
This phone just came out with an improved camera, a new tensor processor and a refreshed design.
According to EE, all of these offers will be available starting today, with additional offers expected to go live in the coming days.
If you don't want a new phone, don't panic as there are some very attractive SIM-only offers from EE too.
Now you can get full 160GB of 5G data for just £ 20 a month. This price usually only includes 150 GB of monthly internet usage, so you get an additional 10 GB for the same price.