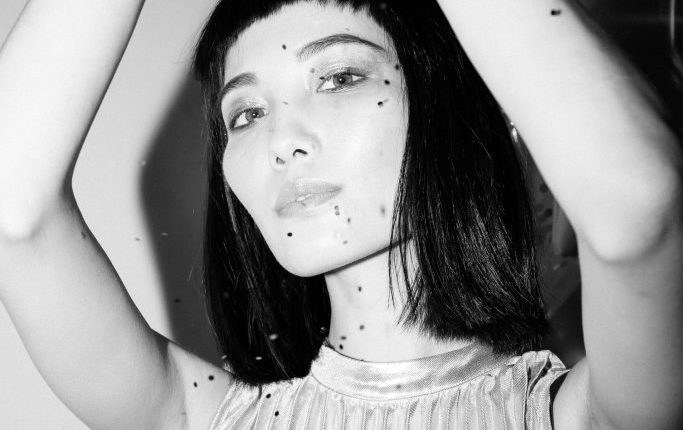 Cetaphil Overview: The 10 Finest Cetaphil Skincare Merchandise
If you look up just about any article written about the best facial cleansers, there is one product that is almost guaranteed to be on it — Cetaphil Gentle Skin Cleanser. It's one of those cult-favorite drugstore products that have maintained their popularity for decades. This Cetaphil cleanser originally debuted in 1947, but didn't gain momentum until the 1960s.
What are the Best Skin Care Products of 2021?
Cetaphil certainly has staying power — the formula hasn't changed at all since 1947! What has changed, however, is that today Cetaphil offers over 40 products, including moisturizers, body lotions, cleansers, and even a baby line.
In this review, we'll discuss the top 10 best Cetaphil skincare products. We'll cover the formulation details, including the key ingredients in Cetaphil skincare products and the research that supports (or doesn't support) their use in skincare. Lastly, we'll share some Cetaphil reviews so that you can get an idea of what customers really think of these products.
What Are The Top 10 Best Cetaphil Skincare Products?
The Cetaphil skincare collection consists of cleansers, moisturizers, makeup removers, sun care, eye care, and more. Here's a breakdown of the top 10 best Cetaphil skincare products.
Cetaphil Gentle Skin Cleanser
This multiple-award-winning cleanser is beloved by dermatologists and editors alike, and for good reason. It has a lotion-like texture that feels extremely soothing, which is great if you're struggling with acne, dry skin, or skin conditions like eczema or rosacea. But anyone with normal to dry skin can use this non-foaming cleanser to gently lift away dirt, oil, and makeup without irritation.
The only problem? The Cetaphil Gentle Skin Cleanser contains three parabens as preservatives. There is still debate over whether or not the low concentration of parabens used in cosmetic products presents a harm to human health, but if you want to play it safe you should avoid using this Cetaphil cleanser.
Cetaphil Daily Facial Cleanser
This facial cleanser transforms from a gel to a foam in order to to remove dirt, excess oil, and makeup, making this Cetaphil cleanser ideal for those with combination to oily skin. The formula consists of glycerin (a type of humectant) combined with surfactants. Unfortunately, this is another Cetaphil cleanser that contains a paraben. And the formula also contains a synthetic fragrance blend, so that's something else to keep in mind before purchasing this cleanser.
Cetaphil Moisturizing Lotion
This fragrance-free lotion can be used by all skin types on the face and body to provide lightweight hydration. The formula combines glycerin with avocado oil, vitamin E, dimethicone, and panthenol. This combination of ingredients should provide very light hydration, so if you're struggling with very dry skin, this Cetaphil Lotion may not be rich enough for you.
Cetaphil Moisturizing Cream
Petrolatum (aka Vaseline) gives the Cetaphil Moisturizing Cream a very rich texture, making this Cetaphil moisturizer a good option for those with dry skin. The formula also includes glycerin, silicones, emollients, and vitamin E. There are quite a few Cetaphil reviews that confirm how well this cream works for very dry skin. For example, one reviewer shares, "This is a great moisturizer for very dry and sensitive skin. It was very gentle and hydrating."
Cetaphil Body Wash
This fragrance-free body wash is ideal for those with sensitive skin. It is formulated to gently cleanse the skin without stripping it of its natural moisture, while delivering nourishing ingredients to help maintain the skin's moisture barrier. A few of those nourishing ingredients include glycerin, betaine, aloe vera, and panthenol (provitamin B5).
Cetaphil Extra Gentle Daily Scrub
Skin looking a little dull? If so, adding in a product that exfoliates (aka removes dead skin cells) can help to revive dull, tired skin. The Cetaphil Extra Gentle Daily Scrub is formulated to do exactly that. The formula contains surfactants to remove excess oil, dirt, and impurities while micro-fine granules from bamboo buff away dry, dull skin to support natural surface cell turnover. Plus, the formula is infused with hydrating ingredients like glycerin and panthenol to help maintain adequate moisture levels. The result? Softer, smoother, more radiant skin.
Cetaphil Hydrating Eye Gel Cream
This gel-cream formula absorbs quickly like a gel, but moisturizes deeply like a cream. We love that the formula contains a decent amount of niacinamide. Why? Well, we think niacinamide is an amazing skincare ingredient due to all of the benefits it provides. And research confirms this. For instance, a publication in the Journal of Clinical and Aesthetic Dermatology, states that niacinamide can repair the skin barrier and improve skin moisture, as well as reduce inflammation, blotchiness, hyperpigmentation, acne, and wrinkling. Additional key ingredients in this Cetaphil eye cream include sodium hyaluronate, vitamin E, purslane, licorice root extract, and green tea extract.
Cetaphil Restoring Lotion
When it comes to restoring moisture to aging skin, you'll need a moisturizer that contains more than just emollients, like the Cetaphil Restoring Lotion. Not only is this formula packed with nourishing emollients, like meadowfoam seed oil, mineral oil, and squalane, it also contains vitamins like niacinamide (vitamin B3), panthenol (vitamin B5), and vitamin E. Together, these vitamins hydrate, brighten, and protect your skin from environmental free radical damage, making this Cetaphil lotion ideal for dull, tired skin.
Cetaphil Advanced Relief Lotion
A lightweight yet nourishing lotion that can be used on both your body and face to strengthen the skin barrier and lock in moisture. There are several emollients in this formula, including macadamia nut oil and shea butter. Plus, the emollients in this lotion are non-comedogenic (won't clog your pores) so you don't have to worry about breakouts!
Cetaphil Intensive Healing Lotion With Ceramides
This Cetaphil lotion should help to heal rough, dry, flaky skin thanks to the inclusion of emollients and ceramides. Ceramides are a family of waxy lipid molecules that are naturally found in the stratum corneum (outer layer of skin). According to a publication in the Journal of the American Academy of Dermatology, ceramides are important for skin barrier function, and exogenously applying ceramides may help to improve skin barrier function.
Is The Cetaphil Cleanser Right For You?
Before purchasing the Cetaphil Gentle Skin Cleanser, here's a summary of the most important factors to consider:
Key ingredients?

Cetyl alcohol, propylene glycol, sodium lauryl sulfate, stearyl alcohol

Skin type?

Ideal for dry to normal skin

Texture?

Lightweight lotion

Fragrance?

No

Parabens?

Yes

Cruelty free?

No

Cost?

Under $10

(price varies depending on where you purchase)
What Are The Key Ingredients in Cetaphil Skincare Products?
After evaluating the top 10 best Cetaphil skincare products, we noticed that this brand primarily focuses on using emollients as key ingredients. But what exactly is an emollient? And how does it benefit your skin? Let's answer these important questions.
An emollient is an oily substance that fills in the spaces between dead skin cells, thus creating a smooth skin surface. Basically, an emollient is a film forming substance that makes the skin feel and look smooth. While an emollient will provide some occlusive effects, the primary function is to help soften the skin.
Examples of emollients you'll find in Cetaphil skincare products include:
Shea butter

Mineral oil

Fatty alcohols (cetyl alcohol, stearyl alcohol, etc.)

Oils (meadowfoam seed oil, avocado oil, macadamia nut oil, etc)

Ceramides
Emollient ingredients help to repair the skin barrier function. The skin barrier is composed of dead skin cells held together by a lipid matrix. Without these essential lipids, the barrier is weakened. A weak or damaged barrier leads to transepidermal water loss (TEWL) and may allow harmful things like allergens, bacteria, and irritants to pass through into the deeper layers of skin. This can lead to symptoms of dryness, itching, and irritation, and may eventually cause skin conditions such as acne, eczema, sensitive skin, and even signs of aging. Using emollients can help to fill in the spaces between dead skin cells where the barrier has been depleted, ultimately leading to soft, hydrated skin.
Lastly, keep in mind that several Cetaphil products (including the popular Cetaphil Gentle Skin Cleanser) contain parabens. Parabens are preservatives used to extend the shelf life of a product by preventing microbial contamination.
The use of parabens in cosmetics and skincare products is controversial because there is conflicting research on the potential health consequences of long term exposure to parabens. According to the EWG, parabens can act like the hormone estrogen in the body and disrupt the normal function of hormone systems affecting male and female reproductive system functioning, reproductive development, fertility, and birth outcomes.
Which Cetaphil Lotion is Right For You?
After discussing the top 10 best Cetaphil skincare products, you may have noticed that this brand offers several different types of lotions. This may leave you wondering which Cetaphil lotion is right for you.
It really comes down to your skin type and skin concern. Nearly everyone can benefit from an emollient product like the Cetaphil lotion products. Whether or not you should use an emollient moisturizer largely depends on what emollient ingredient is used in the product.
For example, those with oily or acne prone skin should avoid products with comedogenic emollients, such as coconut oil and avocado oil, and only use products with non-comedogenic emollients, such as jojoba oil, safflower oil, and squalane, to prevent clogged pores and acne breakouts.
But if you have very dry, flaky skin, you'll want to try a Cetaphil lotion with an occlusive emollient, such as petrolatum (found in the Cetaphil Moisturizing Cream) or shea butter (found in the Cetaphil Advanced Relief Lotion). Reparative ingredients are also helpful for those with very dry skin, such as ceramides (found in the Cetaphil Intensive Healing Lotion With Ceramides).
CeraVe vs. Cetaphil
Cetaphil and CeraVe have quite a few similarities. They are both drugstore skincare brands that start with "Ce". They are both recommended by dermatologists. And they both offer products for similar skin concerns, primarily dry skin. They both even have similar packing (white bottle with blue and green label) which adds to the confusion! So what's the main difference between these brands?
If you've read any of our CeraVe reviews, you know that CeraVe formulates all of their products with ceramides in order to strengthen the skin barrier. In contrast, Cetaphil only uses ceramides in some of their products. Like we mentioned above, the key ingredients in Cetaphil skincare products are emollients.
In our opinion, it's really not about one brand being better than another. What it comes down to is the individual product formulations and how well they react with your skin.
Where to Buy Cetaphil Skincare Products?
Cetaphil skincare products are not sold on the brand's website. You must buy Cetaphil skincare products on third party online retailers, such as Amazon, eBay, Ulta, and more. Cetaphil skincare products are also sold in physical retail locations throughout the United States, such as Walmart, Target, Walgreens, etc. Cetaphil has a store locator on their website so you can find a location near you.
What is The Cetaphil Return Policy?
Cetaphil does not have a return policy on their website since they do not sell products on their website and, therefore, don't accept returns.
Is Cetaphil Cruelty Free?
Cetaphil is not cruelty free.
Cetaphil Reviews
Cetaphil reviews on the brand's website are overall very positive. The product with the most reviews is the Cetaphil Gentle Skin Cleanser, which has earned an average rating of 4.6 out of 5 stars after more than 3,000 customer reviews.
The positive reviews for this Cetaphil cleanser mention that it effectively cleanses the skin without leaving it stripped, dry, or tight.
For example, one review says, "I needed to find something that wouldn't completely dry out my face or leave it feeling oily, and this was the perfect product for it! Will never use another cleanser again. I love it so much and can't wait to try other products!"
And another very positive review for this Cetaphil cleanser says, "Great product, I have sensitive skin and this doesn't irritate my skin like many of the other products I tried. I highly recommend it to anyone who has trouble with sensitive skin."
However, there are a handful of negative reviews for this Cetaphil cleanser that mention how it doesn't remove makeup very well.
For example, one review says, "This cleanser is pretty good and reasonably priced but doesn't have as much cleaning power as the description suggests and doesn't get off makeup effectively. I don't think I'll be repurchasing and I'll go back to my old one."
And a similar Cetaphil Gentle Skin Cleanser review says, "Eh. Not a huge fan of this product. It 100% will not take makeup off and when used on bare skin leaves kind of a film like texture, doesn't feel super clean to me."
There are also quite a few Cetaphil reviews from customers who stopped using this cleanser due to the parabens in the formula.
Our Verdict
Overall, we think that Cetaphil skincare products are an affordable option for those with dry skin, although we wish the brand would formulate all of their products without fragrances and parabens.
Pros
Affordable

Cetaphil products are formulated with beneficial ingredients (emollients, humectants, vitamins, etc.)

Many positive Cetaphil reviews
Cons
Cetaphil is not cruelty free

Some Cetaphil products contain parabens

Some Cetaphil products contain fragrance
What Are Some Alternatives to Cetaphil Skincare Products?
If you're looking for skincare products to address the signs of aging, one brand we recommend is Formulyst. Formulyst maximizes the use of powerful ingredients and minimizes the use of superficial ones, resulting in clinically advanced skincare solutions that help promote healthy, more youthful-looking skin.
If you want a fragrance-free, paraben-free cleanser that will not only help to clear the skin but also promote a more youthful complexion, try Formulyst's Claridying AHA Cleanser. It contains glycolic acid, a type of alpha hydroxy acid (AHA). Glycolic acid helps to refine pores, control excess oil, and smooth away any surface-level roughness.
Another brand that balances the power of plants with cutting edge science is Carrot & Stick. Not only is Carrot & Stick good for your skin, it is also good for the environment as the formulas skip harmful chemicals commonly found in skin care products.
References:
J Clin Aesthet Dermatol. 2010 Feb; 3(2): 22–41
Journal of the American Academy of Dermatology, July 2014, pages 177-184
EWG "What Are Parabens, And Why Don't They Belong in Cosmetics?" April 2019